Buy from https://ift.tt/38awGib now!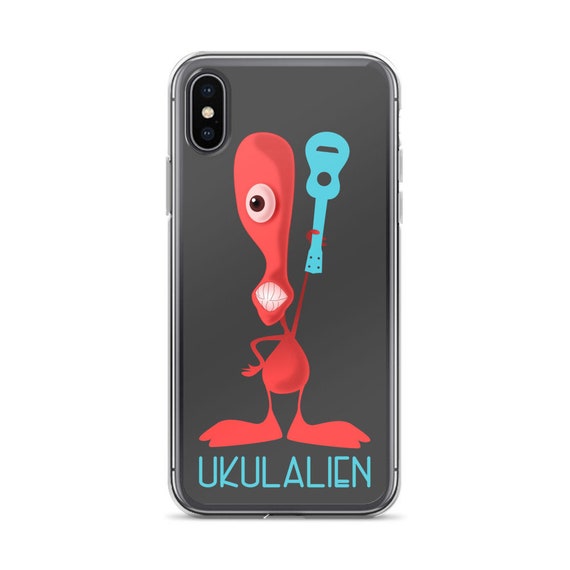 22.00 USD
Grab attention every time you get out your phone with this sleek but tough iPhone case. The bold design is a great way to show your love for ukuleles! Its solid construction fits your phone perfectly, and it protects from scratches, dust, oil, and dirt.
It has a solid back and flexible sides that make it easy to take on and off. The smooth finish also makes it stylish and easy to hold, and the cut-outs are where they should be so you don't have to take the case off to plug in cables.
Features:
• Original "ukulalien" cartoon-style design
• Solid dark gray back with see-through clear sides
• Wireless charging compatible
• Precisely aligned port openings (for cables and buttons)
• Easy to take on and off
• 0.5 mm raised bezel that prevents your phone's screen and camera from scratching on surfaces
• Graphics are UV printed onto the case with a smooth, matte finish
Materials:
• BPA-free hybrid Thermoplastic Polyurethane (TPU) and Polycarbonate (PC) material
• Solid, durable see-through polycarbonate back
• Flexible but rigid see-through thermoplastic polyurethane sides
Available for the following Apple iPhones:
• iPhone 11 / 11 Pro / 11 Pro Max
• iPhone X / XR / XS / XS Max
• iPhone 8 / 8 Plus
• iPhone 7 / 7 Plus
Carefully packaged to protect the product, with a tracking number for reassurance.
==========
Find more ukulele gifts and accessories here:
https://ift.tt/2FwGN4y
Hint: When searching for ukulele items, make sure to use the correct spelling "ukulele" for best results, rather than "ukelele".
Buy from https://ift.tt/38awGib now!