Buy from https://ift.tt/2ZenGW7 now!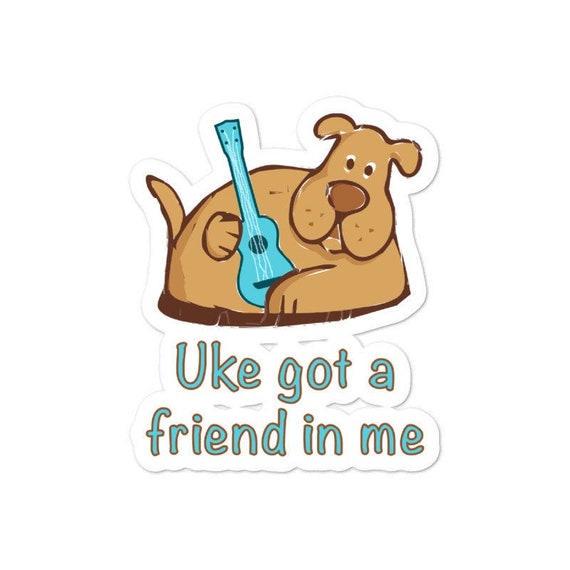 6.00 USD
Cute dog and ukulele with a fun, friendly message. A great, colorful sticker for both dog lovers and ukulele lovers.
These stickers are printed on durable, high opacity adhesive vinyl which makes them perfect for regular use, as well as for covering other stickers or paint. The high-quality vinyl ensures there are no bubbles when applying the stickers.
• High opacity film that's impossible to see through
• Fast and easy bubble-free application
• Durable vinyl, perfect for indoor use
• 95µ density
Size options:
• Small: 3" (8cm) tall
• Medium: 4" (10cm) tall
• Large: 5.5" (14cm) tall
Don't forget to clean the surface before applying the sticker.
Carefully packaged to protect the product, with a tracking number for reassurance.
==========
Check out more ukulele gift ideas here:
https://ift.tt/2FwGN4y
Hint: When searching for ukulele items, make sure to use the correct spelling "ukulele" for best results, rather than "ukelele".
Buy from https://ift.tt/2ZenGW7 now!