Buy from https://ift.tt/2KU1oUQ now!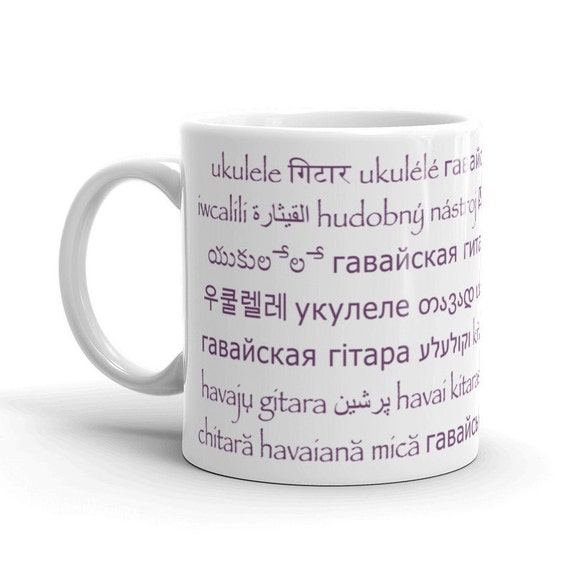 19.00 USD
Ukulele Mug – An original mug with ukulele written in many languages. A perfect gift for musicians and uke lovers!
A real conversation starter – this is sure to generate interest from your friends, family and co-workers, even if they're not ukulele addicts (yet!).
Features:
• Featuring a fascinating multilingual ukulele design
• Ceramic
• Dishwasher safe
• Microwave safe
• White and glossy
Dimensions:
• 11 fluid ounces (about 325 ml)
• Height – 3.85" (9.8 cm), diameter – 3.35" (8.5 cm)
Carefully packaged to protect the product, with a tracking number for reassurance.
==========
Find more ukulele items and gifts here:
https://ift.tt/2FwGN4y
Hint: When searching for ukulele items, make sure to use the correct spelling "ukulele" for best results, rather than "ukelele".
Buy from https://ift.tt/2KU1oUQ now!