Buy from https://ift.tt/2Xe2gdx now!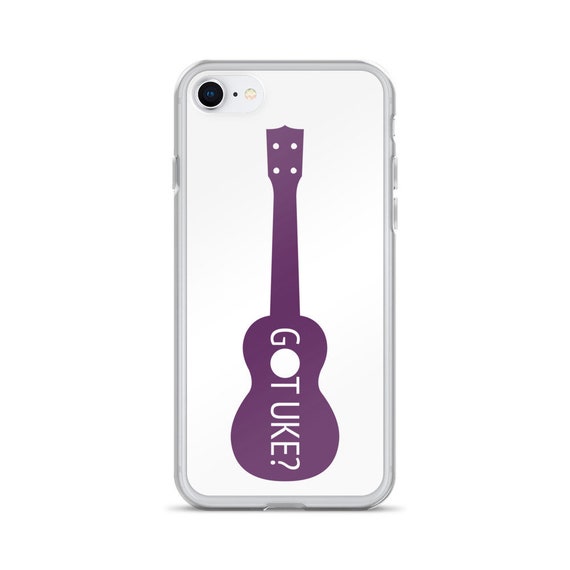 18.00 USD
Ukulele iPhone case with fun "Got Uke?" slogan.
Show your friends, family and colleagues your passion for the ukulele with this sleek but tough iPhone case. Its solid construction fits your phone perfectly, and it protects from scratches, dust, oil, and dirt.
It has a solid back and flexible sides that make it easy to take on and off. The smooth finish also makes it stylish and easy to hold, and the cut-outs are where they should be so you don't have to take the case off to plug in cables.
Features:
• Eye-catching ukulele slogan design
• Solid white back with see-through clear sides
• Wireless charging compatible
• Precisely aligned port openings
• Easy to take on and off
• 0.5 mm raised bezel that prevents your phone's screen and camera from scratching on surfaces
• Graphics are UV printed onto the case with a smooth, matte finish
Materials:
• BPA-free hybrid Thermoplastic Polyurethane (TPU) and Polycarbonate (PC) material
• Solid, durable see-through polycarbonate back
• Flexible but rigid see-through thermoplastic polyurethane sides
Available for the following Apple iPhones:
• iPhone X
• iPhone XR
• iPhone XS
• iPhone XS Max
• iPhone 8
• iPhone 8 Plus
• iPhone 7
• iPhone 7 Plus
• iPhone 6
• iPhone 6 Plus
• iPhone 6S
• iPhone 6S Plus
Carefully packaged to protect the product, with a tracking number for reassurance.
==========
Check out more ukulele gift ideas here:
https://ift.tt/2FwGN4y
Hint: When searching for ukulele items, make sure to use the correct spelling "ukulele" for best results, rather than "ukelele".
Buy from https://ift.tt/2Xe2gdx now!