Buy from https://ift.tt/2Ozv4HR now!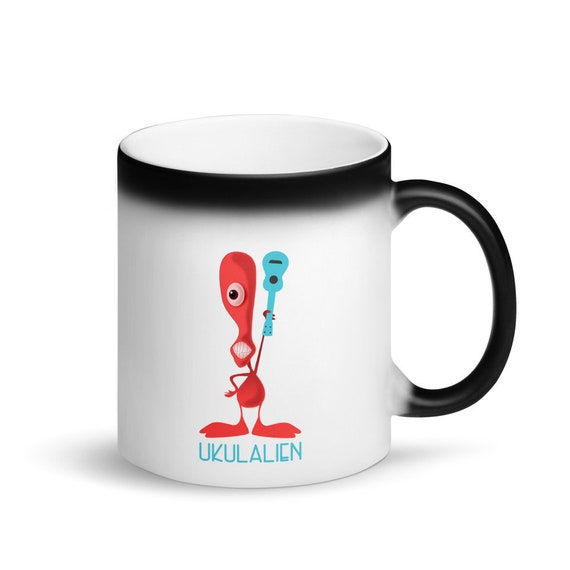 14.00 USD
Magic disappearing ukulalien mug with fun alien character waving a ukulele. Perfect gift for ukulele lovers!
Who doesn't love a good surprise? With this color-changing coffee mug, you're definitely in for a great one. This mug has a black matte finish when it's empty and cool, but when it comes into contact with a hot drink, the mug reveals the colorful "ukulalien" design showing the world your true passion!
• Cool alien + ukulele cartoon design
• Sturdy ceramic
• All black when cold (the design is hidden)
• Reveals the fun image when filled with a hot drink
• Dimensions: height – 3.85" (9.8 cm), diameter – 3.35" (8.5 cm)
Note that in some instances the coating might not be 100% opaque and an outline of the design might peek through a little. Also, you shouldn't put the mugs in a microwave or dishwasher since it can damage the coating.
Carefully packaged to protect the product, with a tracking number for reassurance.
==========
Check out more ukulele gift ideas here:
https://ift.tt/2FwGN4y
Hint: When searching for ukulele items, make sure to use the correct spelling "ukulele" for best results, rather than "ukelele".
Buy from https://ift.tt/2Ozv4HR now!